Post Menu and Details.

Words: 1031

Reading time: ~4 minutes
Football or soccer is one of the most popular sports worldwide. Several outstanding players made some outstanding moments that are remembered today, for example, when Messi scored his first goal in Barcelona and Maradona's legendary hand-ball goal. However, with the advent of Covid-19, people began to consider online options for everything, including many real-life games becoming virtual, giving many gamers and football fans an advantage.
Best Online Football Games
It can no longer be argued that virtual games, particularly on mobile phones, cannot completely replace traditional games. However, virtual games, on the other hand, can provide a real-life experience and may even assist you in developing your gaming instincts. Football is a relatively new sport for gaming developers and they are working hard to improve their gaming experience of this particular sport. There are a few standouts mobile football games, and we feel we've covered them on our list. Here is a list of the best football games for mobile devices.
FIFA Mobile Soccer
FIFA mobile soccer is the mobile version of the famous FIFA football game. You can find it at the play store for free. FIFA mobile soccer is known for its graphics and for terrific gameplay worldwide. It also has real-time commentary to make it more realistic. In this game, you have to make your team and then play to dominate the game like an ultimate champion. Plus, this game has real licensed teams, players, and teams you can also play in several tournaments and leagues. You can play it with friends or some online opponents.
Dream League Soccer 21
Dream League Soccer 2021 is accessible for Android smartphones; however, it is a Mod; therefore, it has a slew of additional features. DLS 21 is unquestionably one of the best soccer games available for Android smartphones. For Android devices, Dream League Soccer provides enthralling gameplay. Dream League Soccer is a lot of fun to play, including all of the most recent players in the game. You may play as long as you like, and you can win many trophies both globally and locally. This is one of the best football games for Android devices, offline and online.
Madden NL 22
Madden NFL 22 is an American football computer game developed by EA Tiburon and released by Electronic Arts, based on the National Football League (NFL). It was available for Microsoft Windows, PlayStation 4, PlayStation 5, Xbox One, Xbox Franchise X/S, and Stadia and is the latest installment in the long-running Madden NFL series. It has features like detailed staff management and a skill tree progression system that will be updated with a comprehensive weekly game strategy; all these features will come with a user game plan that will guide you through the game. You can play in teams also and choosing the right player is crucial, which you can buy with mut 22 coins which are required to buy new players. The graphics are breathtaking. When you play, you'll feel like the players are right next to you, especially if one of them scores!
Dream League Soccer
When comes Dream League Soccer it's a more traditional approach to soccer. The game has a large number of licensed players as well as stunning graphics. The fluidity of the movements will aid you in making some effective moves and fantastic finishing strikes. As in a real game, it is also supported by excellent commentary. The game allows players to play independently and in teams; with each proposal you provide in the team, you will get additional rewards for your team. If you're looking for something new and intriguing, try this game.
eFootball PES 2021
eFootball PES 2021 is another exciting football game you'll enjoy playing on your Android device; it features a variety of leagues and tournaments that will blow your mind while playing. It features realistic graphics, the most up-to-date players, a real-time football pitch, and excellent match commentary. PES 2021 allows you to create your ultimate team and compete against various opponents online and offline.
Football Strike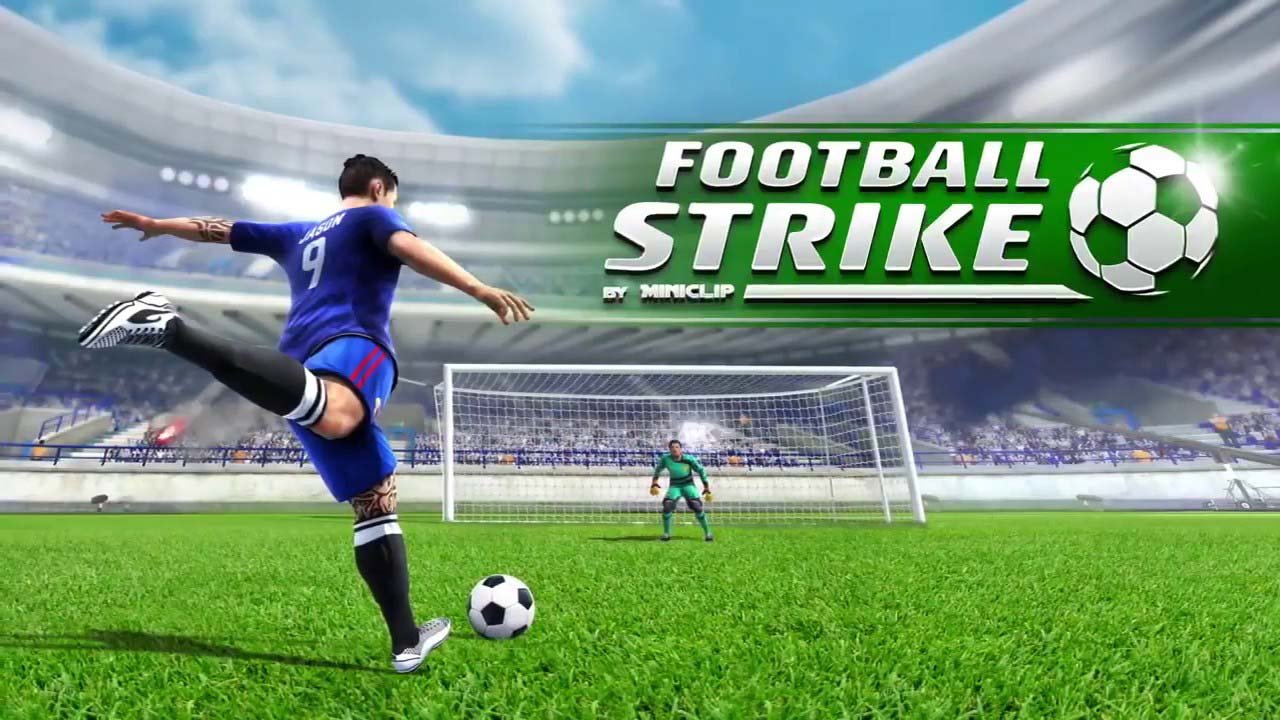 Football Strike is the other game that will make you feel the heat and provide a more exciting experience. In penalty kick-off or target shooting tournaments, you will compete against another player. This game may not have the same level of realism as other games, but it is still a lot of fun. You must pay in-game currency for each game you play, and if you win, you will receive packs in the shape of gym bags with all the required goodies to boost your accuracy and power. With a quick round of penalty kicks, a football strike is a terrific game to kill a few minutes of downtime. It may not appear to be much fun initially, but you'd be surprised!
Flick Shoot 2
Flick Shoot 2 is a good option if you seek a feature-rich top offline football game. It features 3D graphics, Unique Flick shot controls, and realistic gameplay. Arcade, Dribbling, Not Miss, Challenge, Time Attack, and Practice are some of the single-player modes available. It is available in Spanish, French, Turkish, Italian, English, and Russian, among other languages. Play against genuine football players from all over the world and have real-time experience.
Champions of the field
This game can be the alternative of FIFA but with less grandiose and flashiness. You will see some familiar player names. This game is about what you do on the field and nothing beyond that. But that does not mean you cannot make a good team as in every game; a good team can help you score more in this game. This game offers console-like features and realistic moments with excellent stadium design and lighting. As in every other game, you will need to have packs to buy players, but in this game, you have to depend upon the element of luck for that.
Conclusion:
It's always been a lot of fun to play soccer games with family or friends. We all want to set aside time to play games since they make us feel good and relieve tension from our demanding work schedules. All the games mentioned above are user-friendly and have a very smooth gaming experience. So, get ready to kick the ball and celebrate your victory with your favorite players!
Thank you for reading!
---