Post Menu and Details.

Words: 1052

Reading time: ~4 minutes
Are you wanted to protect children online? this guide for you. For teenagers, the Internet can be amazing. They can use it to study school reports, communicate with educators and other children, and play interactive games.
But threats, such as pornographic content, cyberbullying, and online predators, also come with online access. Predators can pose as a child or teen looking to make a new friend, using apps and websites where children interact. They can encourage the child to share personal details such as address and phone number, or encourage children to call them, using caller ID to see their phone number.
Stats: What are online children doing?
According to a survey, more than a third of young people report being cyberbullied in 30 countries, with 1 in 5 missing school due to it. Some states are given below;
30% have used the internet in ways their parents would not embrace.
21% have visited locations where they can talk with strangers.
17% viewed porn websites
11% have visited places that offer ways to cheat on homework.
4% visited online gambling sites
Here is what parents can do to safeguard their children online:
Parents are the best fit for tracking the online behavior of children. When they encounter online risks, they are also the most trustworthy adults most children would turn to. To protect them from digital threats, learning what your kids or teens do online is important.
Online hazards can seem frightening, but to keep your child safe online, there are plenty of practical things you can do. Have a look at a few suggestions;
Use tools for online security
Online resources allow you to monitor your children's access to adult materials and help protect them against internet abusers. Parent-control options are offered by several Internet service providers such as Spyier, Spyic, or Minspy.
You can also get these applications that help block access to certain sites and limit private details' online sending. It can control online activities and monitor them.
Spyier has been used in 190+ countries across the world by 1 million parents. It offers features like location tracking, sees call log, read text messages, views browsing history, & monitor social media activities.
To see how Spyier helps you use these apps to track a cell phone location, this guide will be the best read.
Have a discussion
Communication is essential to online safety, and even from a young age, it's something that you can discuss with your kids. Have frequent discussions together about what you can do to remain safe online.
Ensure that your child knows they can talk to you about something that concerns them, and if they see or encounter something online that scares them, upsets them, or doesn't feel quite right, they can talk to you. Let them know that you belong to their squad, and you're going to help them.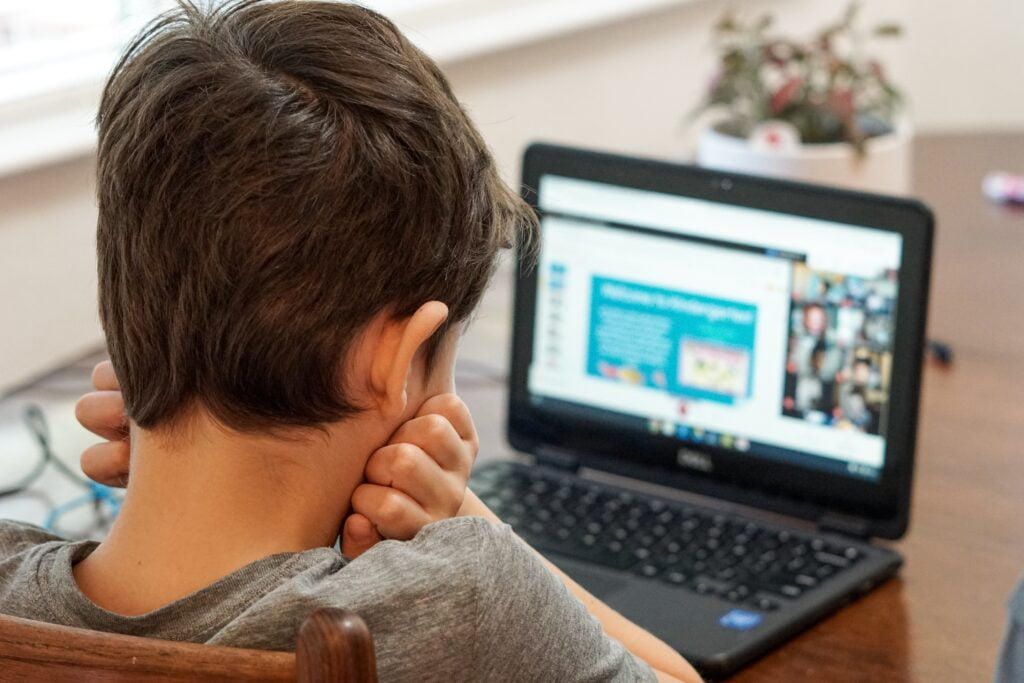 Teach your kids to use social media safely
Knowing the social media platforms that your teens often use will help you appreciate the content and references they are subjected to. It will help you keep an eye on their social media engagement by joining or contacting your teens on these platforms.
Teens use social media to make new friends, reinforce established friendships, and open them to an increasingly diverse environment. According to the Pew Research Center, thirty-one percent of teenagers have a largely favorable social media view.
Simultaneously, the center says adolescents are concerned about social media raising the stress in their lives and feeling like they are under greater social strain.
Don't let your kid shop online
Without you, don't let your kids shop online. You'd be shocked how easily children, including all-important 3-digit security codes, can memorize (or write down and hide) your debit and credit card numbers.
When you let them buy something online, while your mini-me isn't standing behind you, enter your financial details yourself.
Keep up the course
After you make the rules, the toughest part of controlling your child's Internet usage and interaction arrives. And while you're talking, texting, tweeting, preparing dinner, and playing a game all at the same time, it's called following through.
Note, it is entirely up to you, both parents, what your children do online. Secure them as much as you can.
Place computers & tablets in a public area of the house
Allow kids to use computers or tablets in their rooms? Nah, never make this mistake! You'd be shocked by how often a parent's sheer attention, who may or may not look over the shoulder of a child whilst using the computer, will hold a child in line.
They don't have a way to determine if your eyes are actually good enough to see around the room. Ensure that the device's screen is noticeable from other areas of the room and not directed toward a wall.
Spend time with your kid
The family that surfs together stays safe… it means it is a family thing to browse the web (just like watching television was for most of us when we were kids, many decades ago).
Stay out with your kids and support them online with their assignments, looking together for data. But, remember to put "secure" on the Google search philter.
Conclusion of protect children online
Children are very trusting nature, so they may be quite likely to be the victim to a social manipulation attack, and because of that, they need to be trained to detect them but not be afraid to query or question the need to reveal items such as credentials or other confidential details in reply to an email, text, IM or social networking post.
It is also important for them to know that everything placed online can be considered permanent and that what they reveal must be cautious and that their identity and anything that goes with it is precious.
Considering the use of a username, not revealing one's age or gender. And restricting specific information for some of their online communications is essential in some environments.
Bonus video: How To Protect Children Online
How to Protect Children Online Safety: What No One Is Talking About FAQs
---
Can kids make money on YouTube?
Any person can make money on YouTube. No matter how old are you.
Is this video made for kids?
You can be sure that video for kids if it has:
1. Actors
2. Characters
3. Activities
4. Games
5. Songs
6. Stories
Is YouTube going to die?
No, it can't be because:
1. No one strong competitors
2. YouTube has millions of users
3. Owned by one of the biggest companies in the world
Thank you for reading!
If you liked this post, check out these too:
---