Post Menu and Details.

Words: 940

Reading time: ~4 minutes
All participants in the healthcare system, whether insurance companies, healthcare providers, specific categories of companies, or hospitals, must comply with all HIPAA requirements. This has become a standard necessity due to the increased threat from cybersecurity. So, in 2021, there was a real data leak of about 1,000,000 people. At the same time, all systems on which hacker attacks were carried out had their own protection.
HIPAA compliance is a guarantee of the security of confidential patient data. We will discuss this collection of laws and the final HIPAA compliance checklist for 2022 in the article.
HIPAA – what is it?
HIPAA is a collection of federal laws created in 1996 to protect the entire stream of medical data from fraud. In total, it contains 5 sections, each of which is modified and updated with new requirements.
In the digital age, even the healthcare system has switched to registering all data about patients and their manipulations in ePHI. It, like PHI, includes all protected medical information. It is its storage that HIPAA regulates.
But because HIPAA compliance applies to all entities and persons involved in collecting and processing confidential information, many requirements are quite confusing and ambiguous. At the same time, it can be difficult to keep track of all changes in laws and even more difficult to prepare all staff for changes, correctly assess risks and draw up reports. If you need help, don't be afraid to seek professional advice.
Laws cannot be bypassed. For non-compliance with the requirements, a hefty fine is expected. Therefore, even if you do not see patients but are involved in the creation, receipt, or processing of ePHI, you or your organization must comply with HIPAA requirements in order to ensure a high level of cybersecurity for them. To do this, you will benefit from reviewing the 2022 HIPAA Compliance Checklist.
Control List
No. 1. Creating the Optimal Environment for ePHI
In order to maintain secure storage of all ePHIs, they must not be stored randomly on a shared computer system. The entire database should have an optimal structure and a single safe place that meets all technical standards. For this, modern IT solutions created specifically for this institution are suitable.
Since some data requires access to certain individuals, creating secure accounts within the software that have two-factor authentication or other security methods is necessary.
No. 2. The presence of an employee who is responsible for compliance
Today, HIPAA has a lot of requirements, each of which is quite difficult to maintain on an ongoing basis. If you don't want to pay huge fines and can't handle everything alone, your best bet is to hire a dedicated employee who is well versed in all data security issues. This will significantly save resources and allow you to fix issues with reports.
No. 3. Conducting an audit to find violations
Be sure to audit all data for possible violations. This should be done continuously, even if every HIPAA compliance clause appears to be met. Even very secure systems can be attacked by scammers. It is better if you manage to prevent them than to solve the problem after the data has been leaked. Continually look for potential HIPAA violations and possible security issues.
No. 4. Learn from your mistakes
If a data leak has already occurred, but you are sure that you did everything correctly, be sure to double-check everything that can be checked. Even if it takes a long time, correcting mistakes will allow you to protect your company from fines if you really followed all HIPAA requirements or prevent a possible recurrence of the situation.
No. 5. Providing technical protection
In addition to implementing a special IT solution for your business, you need to ensure:
constant control of access to data;
each user has his own personal account, which was created using real first and last names;
encryption of information provided it is sent to other resources;
protection against possible changes and deletion;
account blocking after several login attempts and incorrect data entry;
installation of reliable anti-virus software;
tracking login attempts from questionable servers;
constant monitoring of every login and logout.
All this will ensure continuous access control to ePHI and prevent unauthorized login attempts, which will increase the level of security.
No. 6. Ensuring physical protection
Each employee must follow certain HIPAA-compliant data security practices. To do this, the organization must:
periodically check all data for their safety;
set the time for the device to turn off when not in use automatically;
implement systems for checking the work of employees within ePHI databases;
check how and who uses information about patients;
To track the actions of employees of the organization, constant video surveillance of all objects will be required, as well as checking the relevance of access to the databases to certain persons within the company.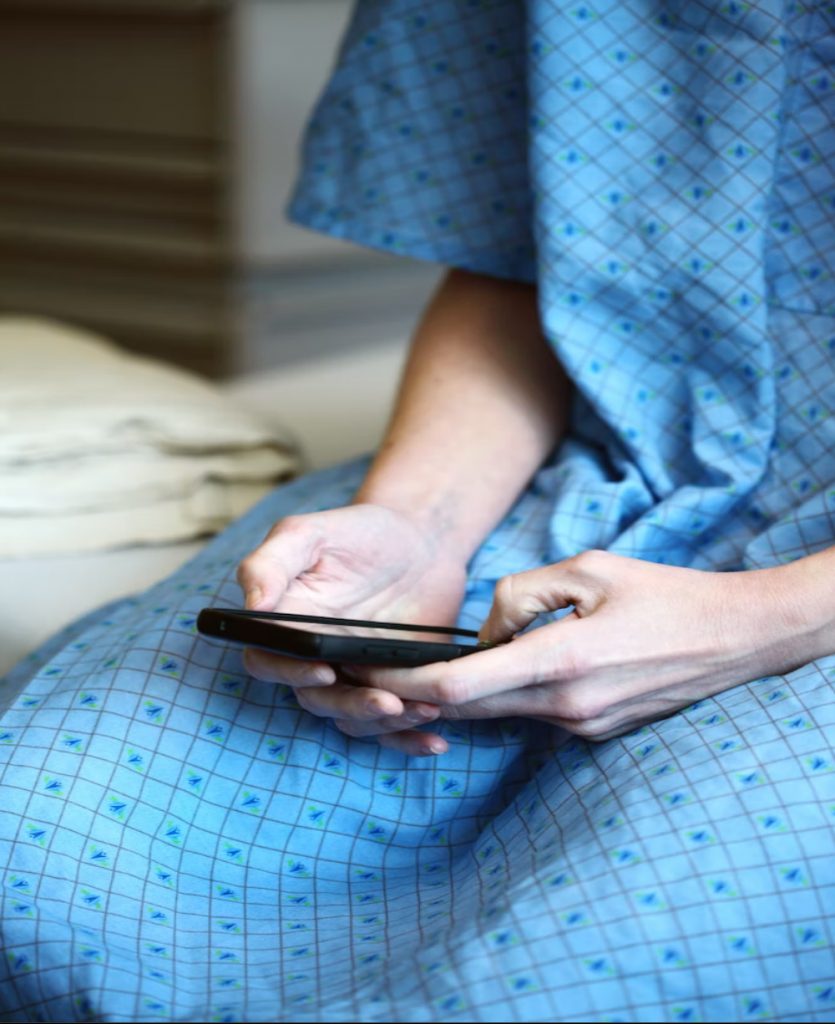 No. 7. Ensuring administrative protection
The organization must ensure the work of all employees who have access to confidential customer data. This requires:
conduct a full cycle of training;
provide all information about encryption processes, management, and principles of data storage;
create documentation with all the rules and requirements for ensuring data security;
implement a policy of sanctions against employees who do not comply.
If the organization has a separate employee who monitors compliance with HIPAA requirements, all of the above tasks fall on his shoulders. In addition, he will need to constantly monitor the risks of non-fulfillment of their duties by employees.
Conclusion
To date, the checklist is not much different from the previous ones. The primary goal of complying with federal laws in 2022 remains the same – to ensure that medical and other sensitive data is as secure as possible from cyber threats. Keep your organization up to date with all HIPAA compliance requirements and keep track of any new changes.
Thank you for reading!
---