Post Menu and Details.

Words: 1232

Reading time: ~5 minutes
Teamwork is a requirement for high performance and productivity in a company. Team members must have collaborative efforts to enhance chances of meeting work goals. A design company is not an exception since designers must work as one to meet set objectives. As a manager handling employees, implement a proper approach to managing your team.
The design team plays a crucial role in an organization. They are creative innovators who consolidate ideas to develop specific products. Also, designers reflect a brand's image. Eleken's article demonstrates how you can build a design team for efficient teamwork. Thus, managers should integrate their teams properly to enhance optimal workflow and productivity.
Let us take a look at insightful tips on how you can manage your design team effectively.
Identify With Your Design Team
Team members usually face the pressure of attaining exceptional results within the deadline. Each designer has a unique individuality and creativity that fits a specific role. Hence, you need to identify with your team members by interacting with them on a one-on-one basis. Having a close connection allows the designers to feel comfortable working.
Moreover, you can also encourage them to try out new ideas. Since they aim to attain exceptional products at the end of the day, clarify that you are on the same side. Your team will not stop at anything to deliver impressive design work. Therefore, be a leader who inspires and brings out the unique side of each designer.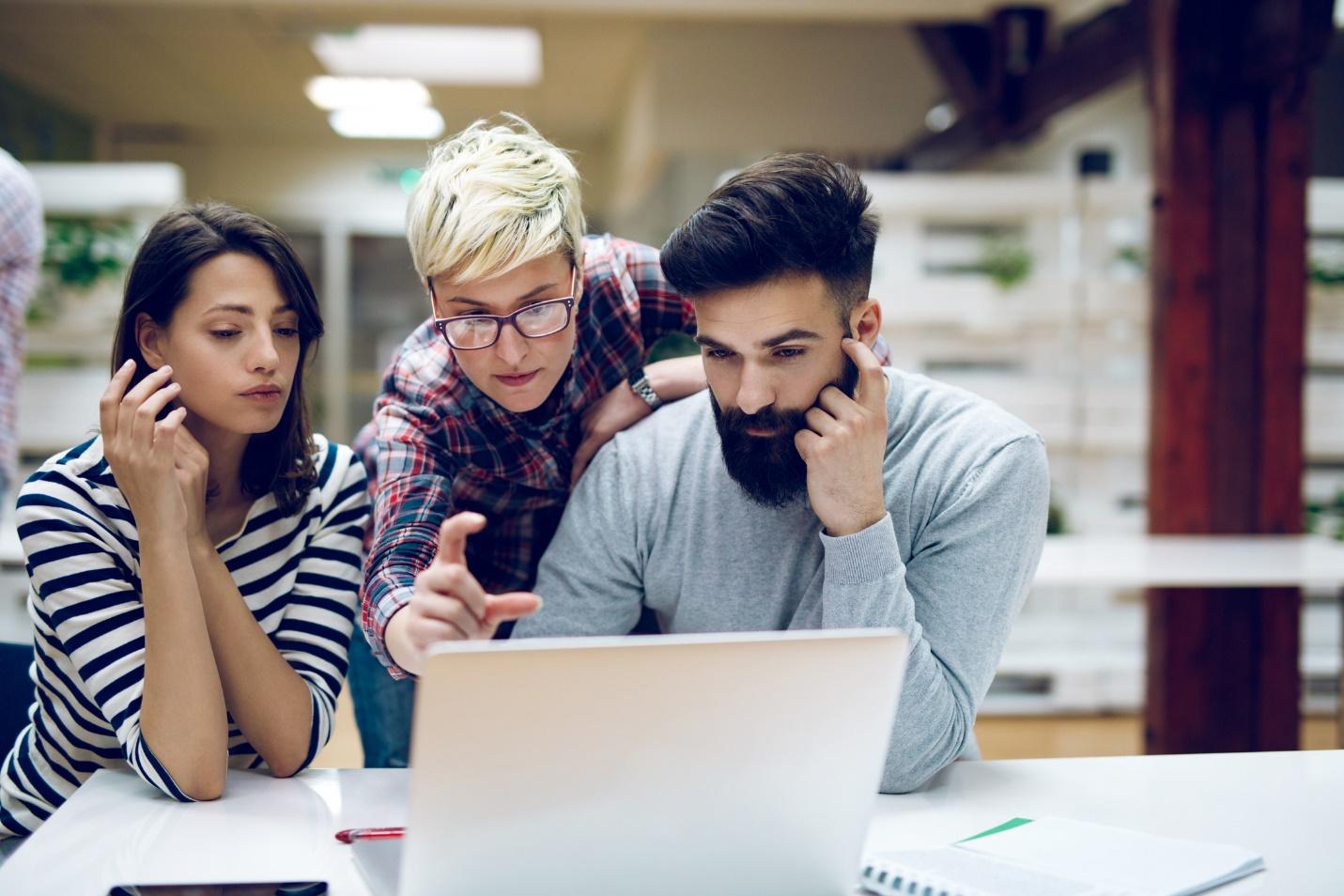 Understand Their Passion
Managing a design team is a challenging task. Most designers thrive on different inspirations and working environments to develop stunning designs. In addition, ensure there is healthy competition that does not compromise the entire project. To achieve this, you must understand the passion of each designer and what they prefer working on. Knowing their personality and self-drive allows you to assign design tasks efficiently.
Furthermore, you will be better positioned to grasp the strengths and weaknesses of your team members, making you an effective manager.
Motivate Your Team
Though designers work best with minimum supervision, it is easy for them to become demotivated and lose focus. Daily monotony can get boring and impact their productivity. It is important to note that design work requires challenges and inspiration for excellent results. Creativity comes from the mind, and if designers are demotivated and tired, the output can be disastrous. Mental exhaustion is the enemy that prevents creative juices from flowing and affects effectiveness.
It is no secret that managing a design team effectively requires dedication and hard work from both the leader and the team. To keep morale high and increase productivity, motivating your team is an essential component of success. One way to do this is by organizing online workshops to further their skills and knowledge in their fields. These online workshops should tailor to the entire team's needs as well as offer new challenges for each individual such as customized training solutions available by Langevin.
Thus, it is essential to motivate your design team. Find ways to create a conducive working environment for each designer. The more reason you need to be personally connected to each individual on your team. While it can be a complex approach, you will be surprised what a little motivation can do for the design team.
Time Management
Attaining the best results comes from good time management practices. Time is a significant resource that determines the success of most design projects. As a manager, you must be strict in how your team manages their time. Each task should have specific deadlines, which designers should meet without excuses. Thus, make sure you plan assignments early with reasonable working hours for each team member. Avoid last-minute allocations to reduce time wastage on moving to the next project. Therefore, ensure your team follows the work timetable to manage their time efficiently.
Continuous Improvement
Design work does not stop after creating an exceptional product. There is a need for continuous improvement to become better than your last job. Thus, encourage your team members to constantly learn and identify effective strategies for improving their skills. You can incorporate regular training and design expos to allow team exposure and opportunities for skill enhancement.
Moreover, technological advancements create more possibilities for designers to attain excellence. There are free tutorials online with new design software that improve creativity. Not forgetting current design trends that can impact your team's output immensely.
Conflict Resolution
As a design manager, you cannot escape conflicts with your team members. Late deadlines, design errors, non-cooperation are among the few issues you might encounter in a work environment. What do you do when your team member is disobedient? An effective leader confronts the conflict head-on and addresses the designer.
Have a meeting with your design team and clearly outline your expectations for each project. Suppose there is any conflict between the designers, set up individual discussions before acting. Objectivity is paramount in resolving conflicts. Ensure you hear everyone's story before making any judgments. A healthy team will work effectively without secret grudges that might compromise work productivity.
Avoid Suppressing Creativity
Designers are artists with unique personalities and creativity. Since exceptional pieces originate from the brain, it takes more than hands to become a perfect designer. Each designer has a different approach when working that might not align with another person. Thus, you need to leave room for designers to tap into their creative side without limitations or negative judgments. Trust your team to follow their design instincts without waiting for your approval all the time. If you give your team members the independence to make critical decisions when you are not around, they feel valued and strive to deliver top-rated design pieces. Let them know that they can explore their creativity as long as it meets the project objective.
Provide Feedback
Regular feedback on accomplished tasks maximizes the potential of each designer. Hence, as a team leader, make it a habit of providing feedback to your designers. Beating deadlines is not enough and will not make your team grow professionally. Is your design team doing a good job? Tell them. Communicating your praises and criticisms impacts your team positively since it increases confidence and the need for continuous improvements.
Furthermore, ensure you are available during critical phases to help the team when they require clarifications or support.
Be Sensitive
As a team leader, it does not pay to be insensitive to your designers. Sometimes a designer can suffer from mental exhaustion, resulting in a creative block. Working often becomes challenging, and productivity levels might go down. It is imperative to be sensitive during such scenarios in your team. Identify individuals who are in such a situation and let them take a few days off to recharge. Meanwhile, you can outsource a skilled freelancer to complete urgent work. Having exhausted employees working might compromise the desired output.
Defined Roles
Have a clear job description for each designer to avoid placing high expectations on one person. It is imperative to define design roles as per each individual's skill set, qualifications, and experience. Role definition allows seamless work operations and high productivity since the right job goes to the right designer. Clear structures in a design team are critical. They ensure collaboration and task execution without role confusion.
Ultimately, an effective design team is possible through a combined effort of the manager and the designers. As a manager, follow the above tips to bring out the creativity and personality of each designer. Create a non-judgmental workspace that allows optimum performance. You will develop successful design projects in the end.
Thank you for reading!
If you liked this post, check out these too:
---